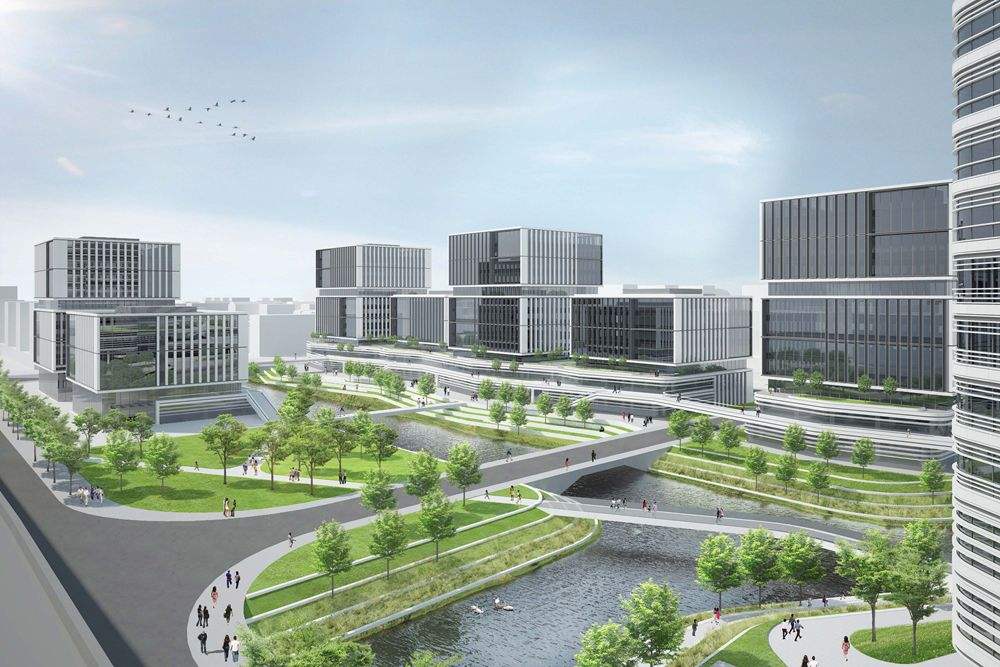 SHANGHAI Feb 14, 2022 | We are delighted to announce that Smartpeak has moved its headquarters to a new office in Shanghai. The big reason? We are growing. In the number of clients and users. In revenues. In the number of employees. We cannot think of a better way to start off 2022.
Our new office space locate in Caohejing Hi-Tech Park where more than 40 corporations on the "Fortune Global 500" have set up hundreds of R&D centers here.
"We are thrilled to have relocated our corporate headquarter. The Caohejing Park is one of the Hi-Tech Parks in Shanghai offering tailored services for every enterprise," said Smartpeak CEO, James Zhong. "Moving into this new space further highlights our exceptional technology, the team of experts, and 10+ years of experience. Our company is positioned to continue delivering leading-edge payment terminals and solutions for clients well into the future."
The 1,120+ square meter flat, located on Floor 11 of Innovation Tower, is a substantial upgrade from the company's prior office and will provide the necessary infrastructure for Smartpeak to continue its current momentum of product R&D, client support, and services.
"Providing excellent products, client support and services begins with hiring the right people and empowering them with the tools they need to thrive," says Steven Ding, VP R&D. "We remain focused on employee satisfaction as well as new technology evolution. Our move to a larger, more comfortable location means we can support our team's improved office experience and getting more productive while maintaining unparalleled client experiences."
About Smartpeak
Established in 2010, Smartpeak is a fast-growing payment terminal solution provider, Smartpeak set and commits to providing innovative products globally. Since P2000L / F1 Plus launched in 2016, Smartpeak has delivered over 5 million terminals globally, up to 120% compound annual growth rate since 2019.